We all know that on Friday, October 13, 2015, France was attacked by the terrorist group known as ISIS. Above is a picture of the scene. One hundred eighty people were killed in this horrific incident.
All around the world, people and nations are rallying behind France in a show of solidarity. Land marks that constantly have lights on them appear in the colors of the French flag. The Eiffel Tower lights were shut off in memorial. The last time such an event happened was on September 11, 2001.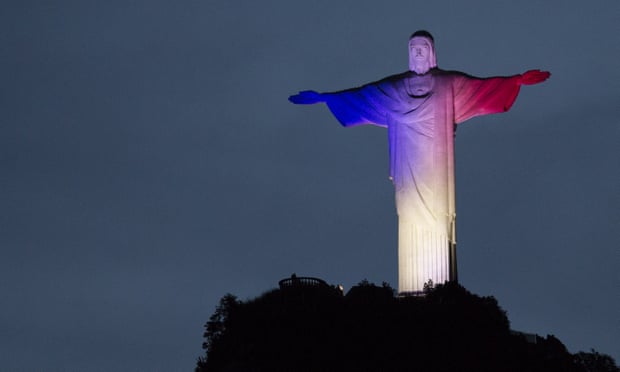 Facebook even lets its users place a transparent French flag over their prophile picture using a special app. Simply go to your friend list, find someone with the flag on their picture, click the picture, click "Try Out", and put in your preferred length of time. It was the same with the Rainbow flag when the U.S. Senent said that same sex marriage was a constitutional right.
A campaign has started called
Pray for Paris
. You can buy clothing, join the efforts and learn more about the attacks. You can also go to the
New York Times
website and watch your local news.
As a show of remembrance and solidarity, this blog will now have the French flag as its background for one week.